Single-Sign On (SSO) Saves Time and Cuts Costs
Enterprises often benefit in increased productivity with single sign on to their internal applications such as access to E-mail, HR portal, work-flow documents/resource, employee's 401K account access, business trip booking and approvals and so on. As such it would be cumbersome to maintain passwords or tokens (one time passwords) either in form of software or hardware tokens that are expensive to maintain. iLogSafe solutions for enterprise markets removes the hassles of maintaining passwords and at the same time offer very cost-effective solution for enhanced security. It takes out the worry of "one master password compromise opens all the doors" for the administrators.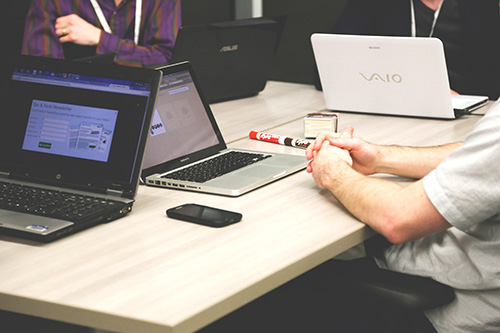 Furthermore, you can save your organization from the "necklace syndrome" of carrying fancy expensive gadgets over their necks. As a result, with iLogSafe, your tighter access control to critical resources and applications across your organization is a breeze for pennies on dollar. Our flagship product is compatible with standard Microsoft's Active Directory and also open source LDAP (Lightweight Directory Access Protocol) products. As such, a hit-less smooth transition is ensured towards enhanced iLogSafe shield for all your secure enterprise applications.
security solutions
Strong authentication for all industries
Robust, easy-to-use digital security solutions for multi-industry